C-Net provides a complete solution to its customers ranging from Digital Headend, Conditional Acess System, Set Top Boxes and SMS.
As a value added reseller of high performance products from numerous & well known manufactures,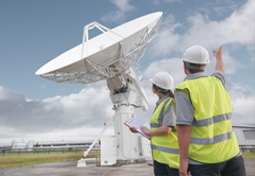 C-Net targets emerging technology applications in Cable TV segment with a complete line of IP based Digital TV products. In addition to providing state-of-the-art products with competitive pricing, C-Net expert in-house technical support to its customers nationwide.
C-Net system integrators provides Turn-Key solutions for Digital Access System (DAS). Our solution includes Digital TV Headend, Conditional Access System, SMS & Billing and Variety of Set Top Boxes, as well as Design and on-site Technical Support.
C-Net is dedicated to provide unsurpassed quality and uncompromising standards of performance, reliability and service to Cable TV Service providers in India.